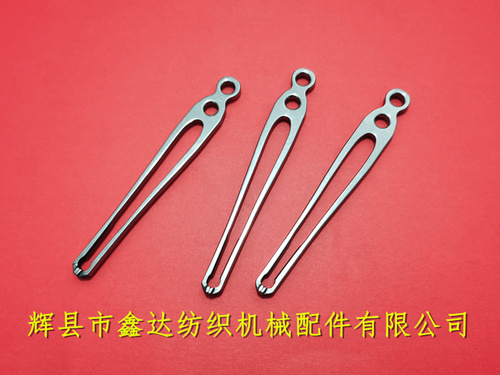 Projectile Loom Yarn Clip P7100 Smooth D1
time:2023-09-07 16:28:26 click:14446
keywords:Projectile Loom, Gripper Smooth,Yarn Clip, Shuttle Clip
description:
Huixian Xinda Textile Machinery Accessories Co., Ltd. provides Sulzer shuttle textile accessories with a 2.2 * 4 yarn clip P7100 shuttle clip D1 type. The shuttle clip can be divided into 2200G (white), 2500G (blue), etc. according to the clamping force. The clamping surface can be divided into flat, mesh, and fine teeth. The clamping width can be divided into 2.2 * 4, 2.2 * 3, 3.8 * 5, 4 * 5, etc. The English name is Projectile Gripper Smooth (Yarn Clip). The total length of the P7100-D1 yarn clamp is 77.5mm, the overall thickness is 3mm, and the total width is 10.5mm.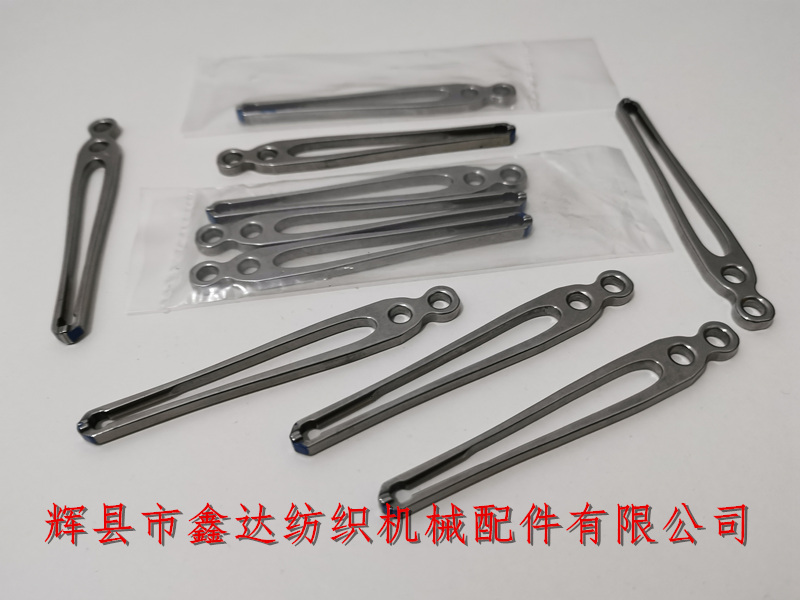 There are various types of Sulzer accessory yarn clips, including 911 312 249 flat mouth 2.2 * 4 2200G and 911 312 168 flat mouth 2.2 * 3 2200G. The inner diameter of the two circular holes at the tail of the yarn clip is 4.5mm, the width of the front clip (marked in blue) is 4mm, the width of both sides is 2.2mm, the inner width of the two ends of the middle arc groove is 5.7mm and 2.2mm, and the inner width of the square groove behind the clip is 3.7mm.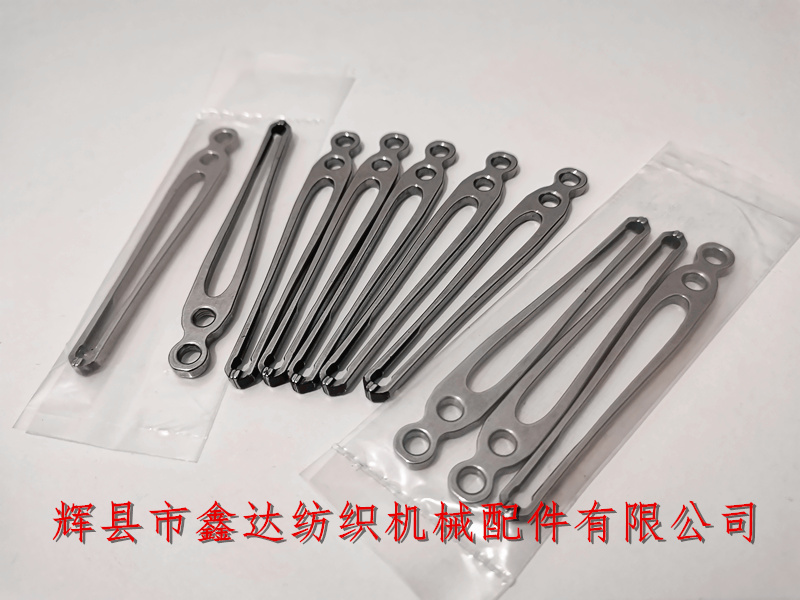 The above picture shows a 2.2 * 4 yarn clip with a clamping force of 2500G, and a P7100-D1 type shuttle yarn clip. The outer width of the front of the shuttle clip is 6.1mm, and the distance between the two circular holes at the tail is 4.5mm. The packaging method is transparent self sealing bags, with 3 pieces per bag. The weight of a single yarn clip is 7.84g. The minimum order quantity of the product is 20 pieces, and the delivery time is 5-8 days. Full payment is required in advance.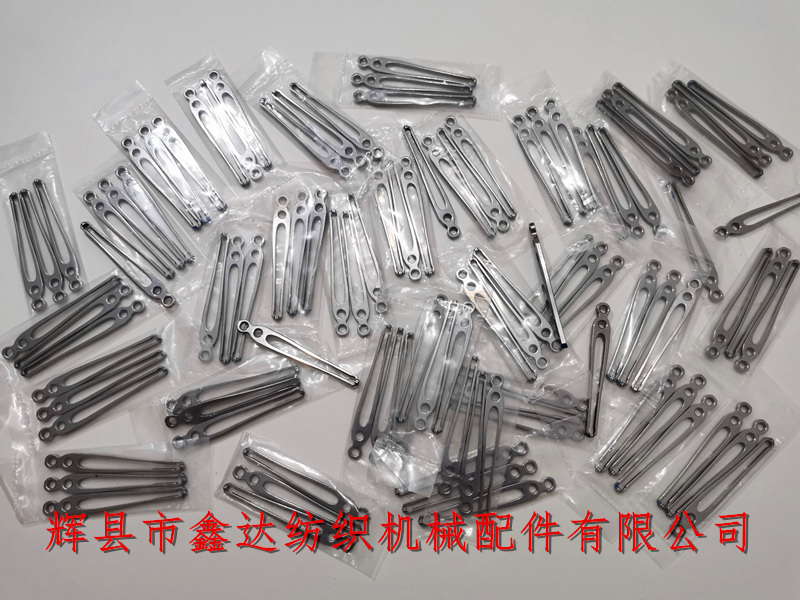 D1 yarn clip of textile machinery accessories belongs to the category of hardware textile accessories. Sulzer projectile loom accessories include PU type, TW11 type, P7100, P7150, P7300 and other models. If textile manufacturers need to purchase textile accessories, TW shuttle, P7100 yarn clip, PU shuttle clip, P7100 shuttle clip and other products, please contact Mr. Yang of our company (Xinda Textile Machinery Accessories) for consultation.