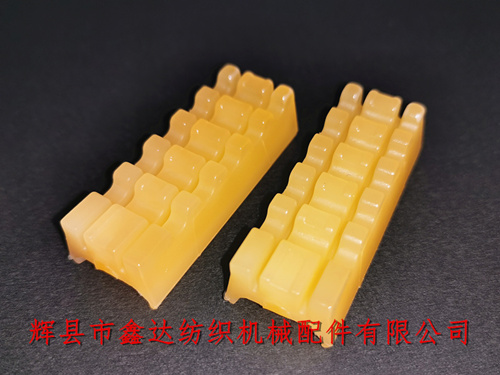 P7100 Projectile Loom Brake Lining (Front)
time:2023-09-11 11:26:08 click:12571
keywords:Projectile Loom,Brake Lining,P7100,Front Brake Lining
description:
Huixian Xinda Textile Machinery Parts Co., Ltd. provides P7100 Brake Lining (front) 911327676 all year round. The total length of the front made shuttle leather is 48mm, with an upper width of 16mm, a lower width of 18.8mm, and a total height of 13.3mm. The inner height of the bottom plate groove is 9mm, the inner width is 14.7mm, and the inner width of the five grooves on the upper plane is 3.5mm. The material of P7100 D1 type Brake Lining (front) is cow tendon leather, which is used for the braking part of the Sulzer shuttle machine and belongs to textile equipment accessories.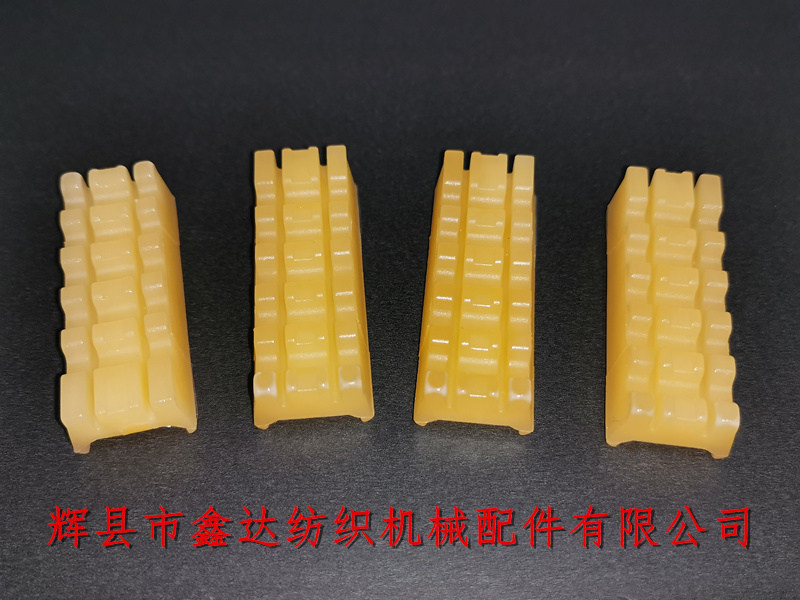 There are various types of shuttle making skins for the Sulzer P7100 Projectile Loom, which can be divided into PU type (six grains), TW11 type, P7100 type (ten grains), P7100 type (eight grains), etc. According to the machine model, each set of shuttle making skins can be divided into three types: large, medium, and small.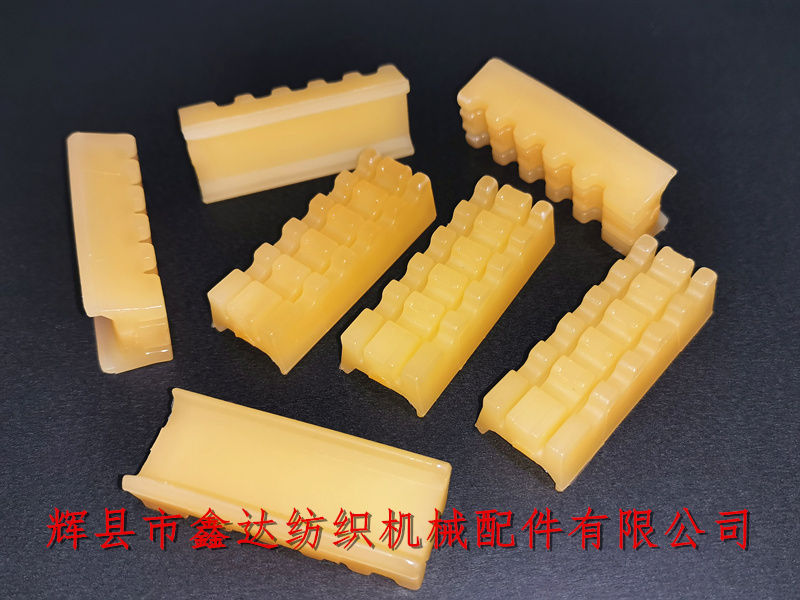 The weight of a single P7100 Front Brake Lining (911327676) is approximately 8.5 grams, with a minimum order quantity of 50 pieces per bag and a delivery time of 5-8 days. The packaging is shown in the following figure:
If customers of various textile enterprises need to purchase this product or learn more about product information, please contact Mr. Yang of our company for consultation. Our company has long adhered to the business philosophy of integrity and pragmatism, and is dedicated to providing high-quality and affordable textile equipment accessories products to domestic and foreign customers. Welcome to visit!