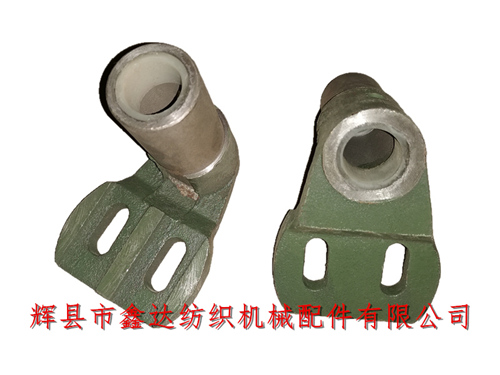 Loom SJ74 Cross Axle Bush Supporting Foot
time:2023-03-28 09:27:51 click:8124
keywords:Cross Axis Bush,Loom Supporting Foot,Shuttle Loom Parts
description:
Huixian Xinda Textile Accessories Co., Ltd. has long provided a wide width loom external let-off accessory SJ74 horizontal axis bush support leg (Cross Axle Bush Supporting Foot). The size of the two fixed holes of SJ74 horizontal axis cloth support leg is 13.3mm in internal width * 34mm in internal length, the center distance between the two holes is 43mm, the width of the bottom plane of the support leg is 93.4mm, the thickness is 17mm, the outer diameter of the circular cylinder is 44.5mm, the inner diameter of the inner nylon sleeve is 28mm, the length of the polished surface of the SJ74 cylinder is 67mm, and there is an oil filling hole underneath, The overall appearance is in the shape of a gun barrel, and the supporting foot is not divided into left and right hands, and is connected to the transmission shaft for external delivery.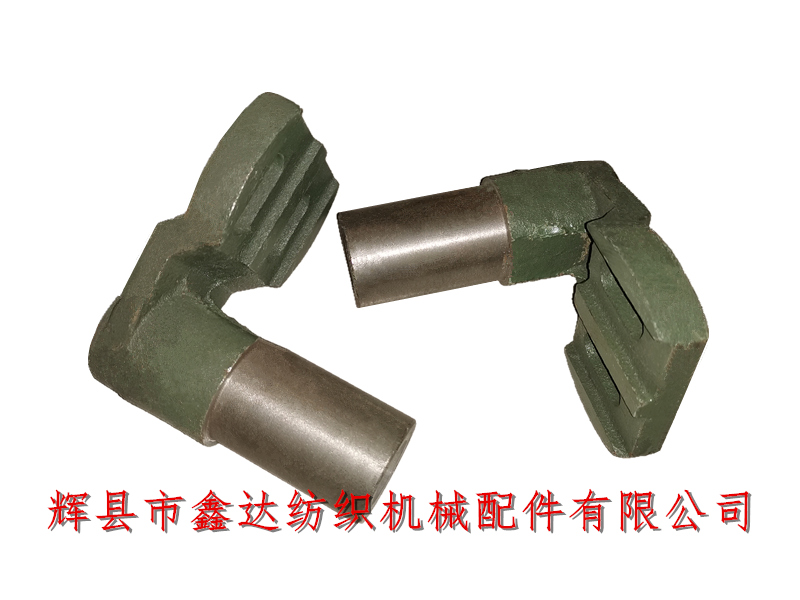 The above image is a side view of the SJ74 horizontal axis cloth support feet, made of HT15-33 gray pig iron and processed by foundry. The number of pieces used for each loom is 1.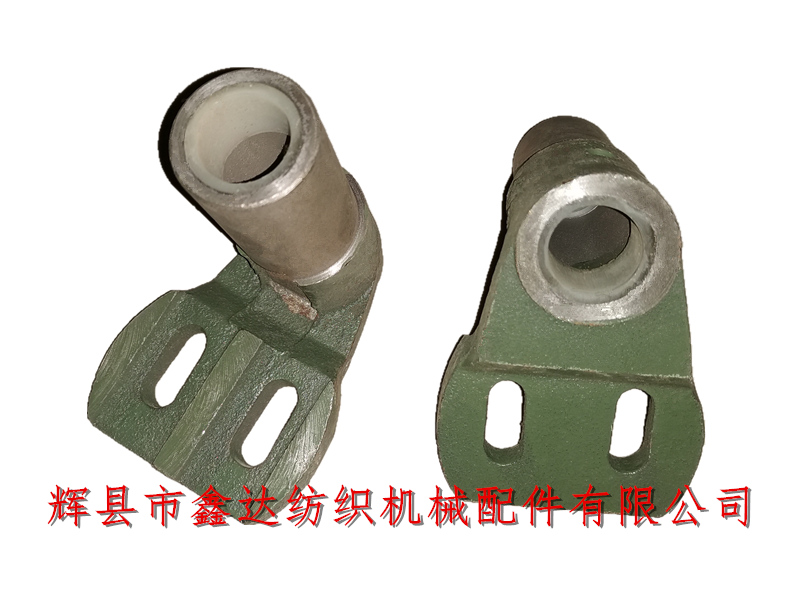 The function of the SJ-P-III external warp let-off mechanism is mainly to achieve control of warp yarn delivery on the outside of the loom. This structure is simple and fast, with ingenious design, and has a wide range of application scenarios. It is commonly used on 1515 and GA615 wide width looms!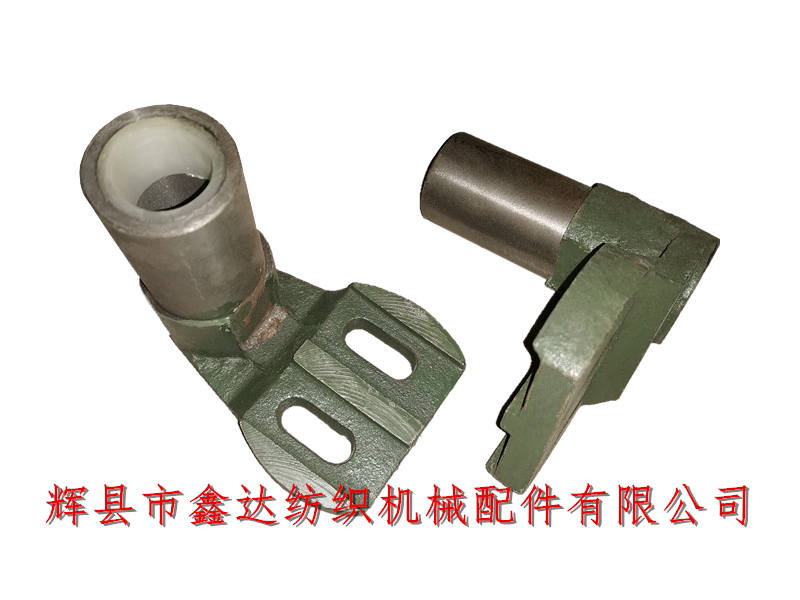 The weight of a single SJ74 Cross Axis bush support foot is about 1.35kg, with 10 pieces per string. If you need to purchase 1515 external let-off accessories, GA615 external let-off accessories, textile Lateral Axis support legs, loom cloth support legs, wide loom accessories, and other products, please contact our company's Mr. Yang!